Select photo
Start by selecting a photo for your project.

Important! Use high-quality photos.Select a colorful picture that is not overexposed with a lot of flash from the camera.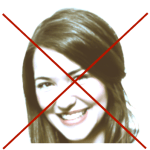 Select size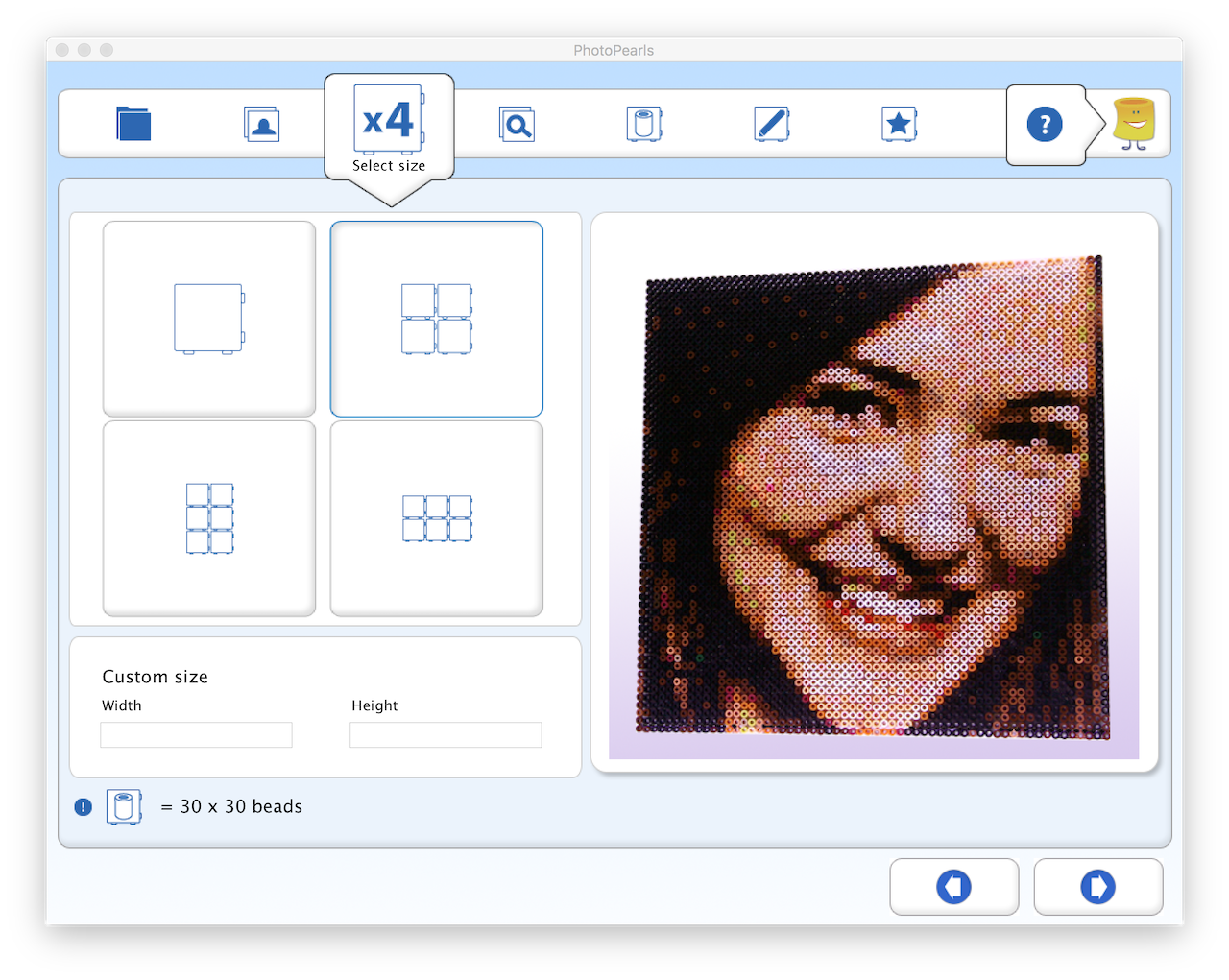 Choose the size of your project.

Standard sizes are 1, 4, 6 (portrait), 6 (landscape) pegboards

You can manually change the text fields Width and Height to the desired size, calculated in the number of beads.

1 pegboard = 30 x 30 beads.

cm * 2 = number of beads
(for example, 15cm * 2 = 30 beads)

Select area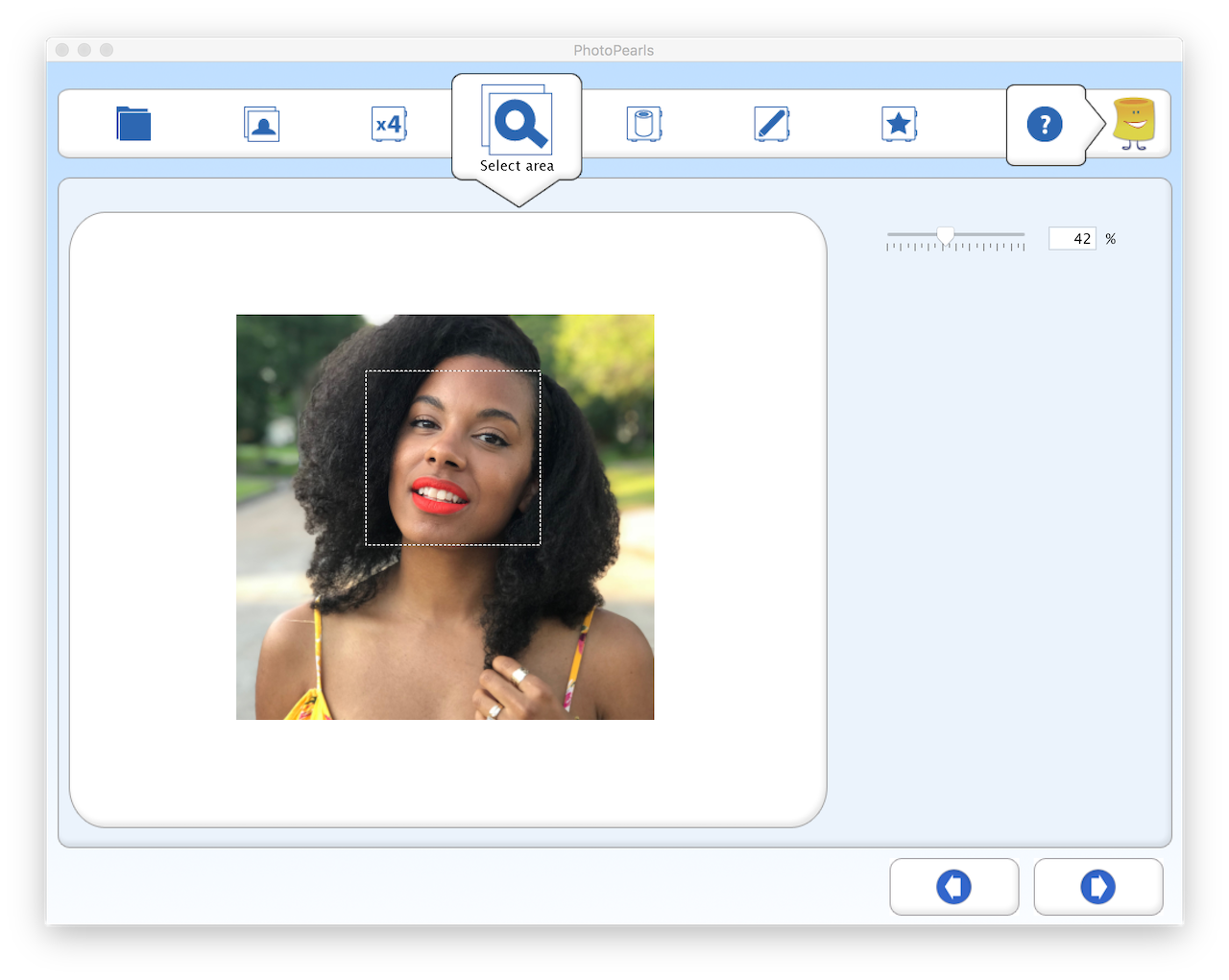 Crop to cut out any unwanted parts of the photo.

Recommended doing for facial portraits if the project is less than six pegboards.

You can also move the box around by clicking anywhere inside of it and then dragging your cursor to move it around.
Pearlify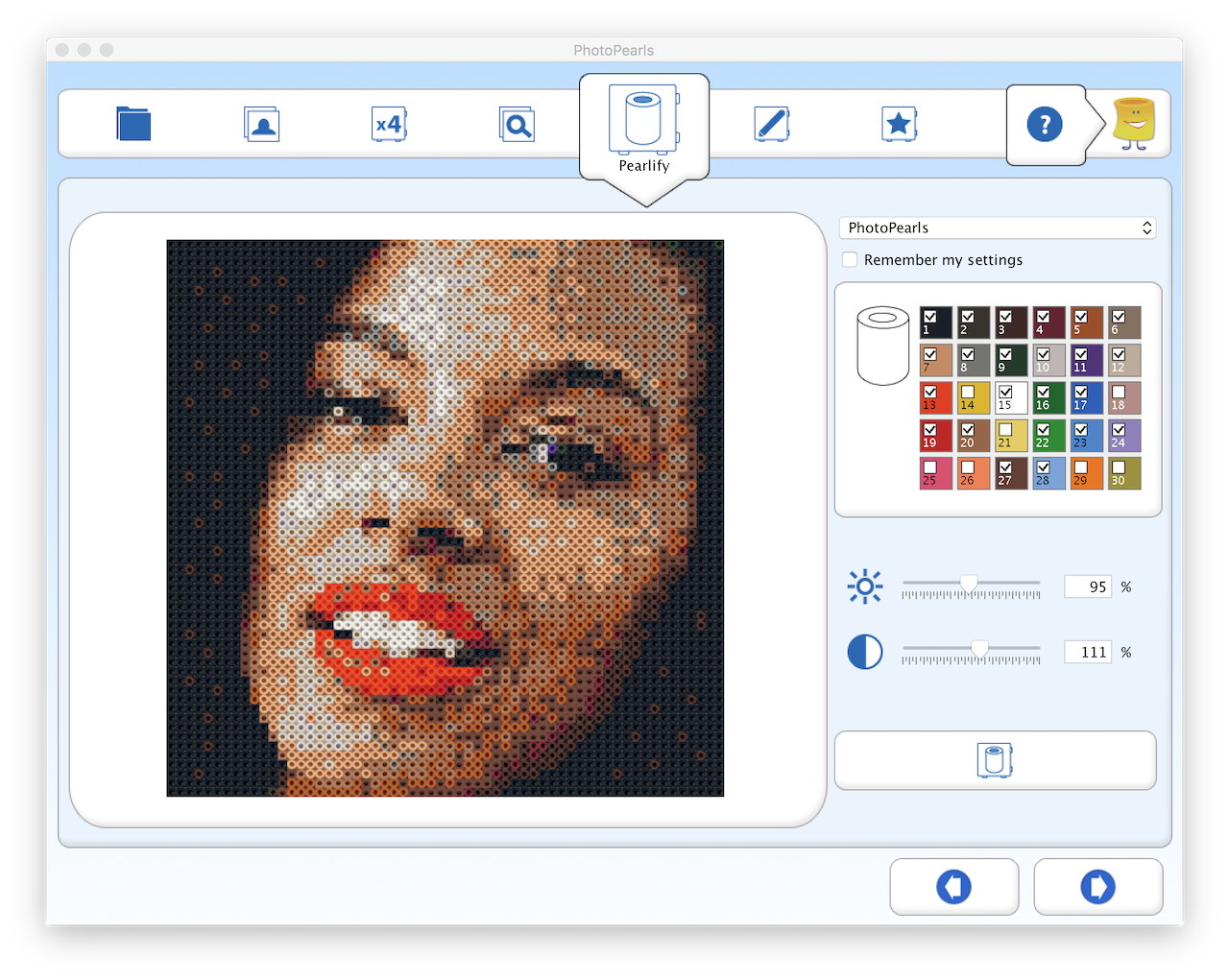 Click the Pearlify button to translate your selected photo into the pattern.

To improve the pattern, you can add or remove bead colors and change the brightness and contrast.

Tip! To find out the color number, then move the mouse cursor over the beads in the pattern to see the refill color number.

Edit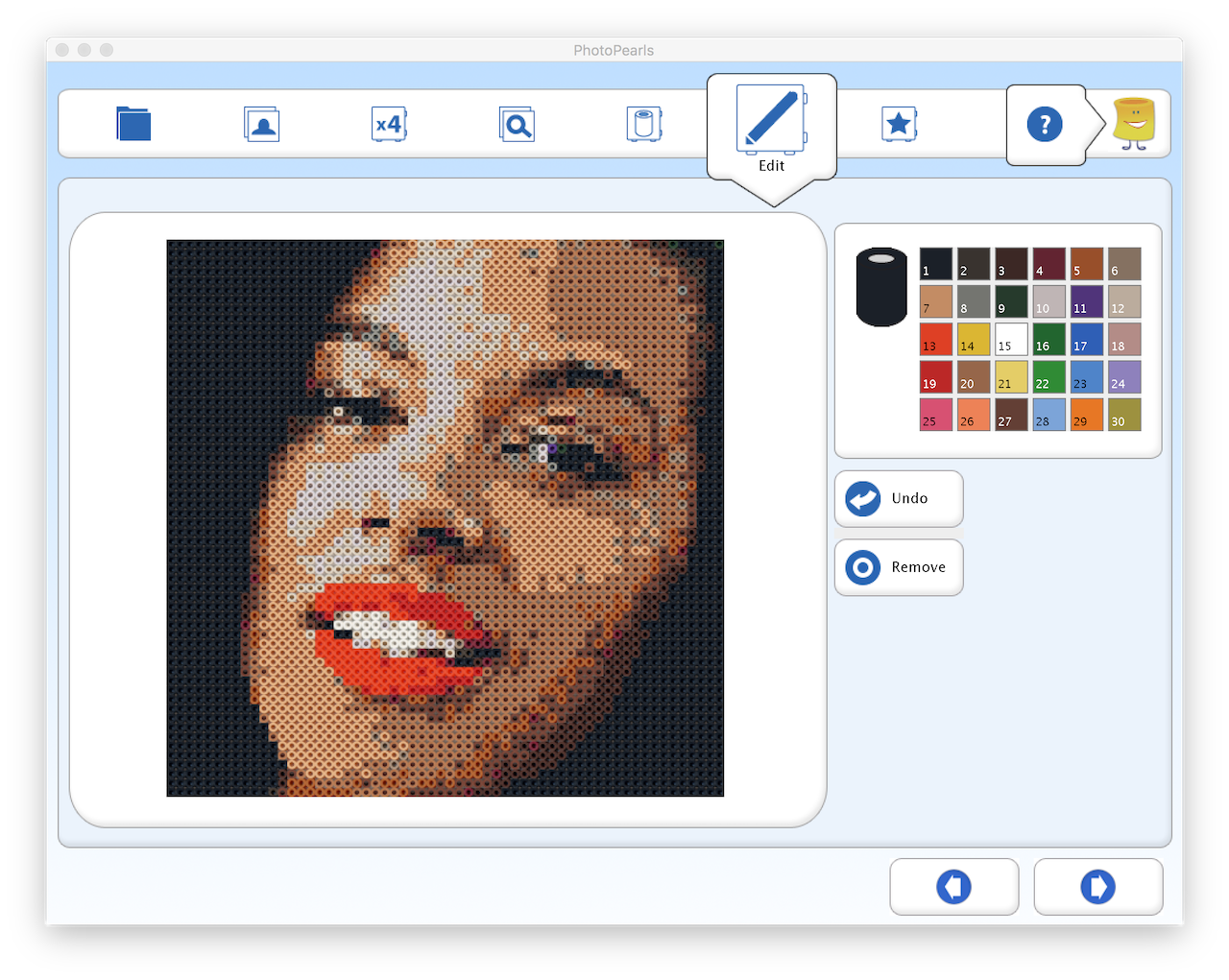 In edit mode, you can use the brush to draw freely or use the eraser to remove beads on your pattern.


Print / Save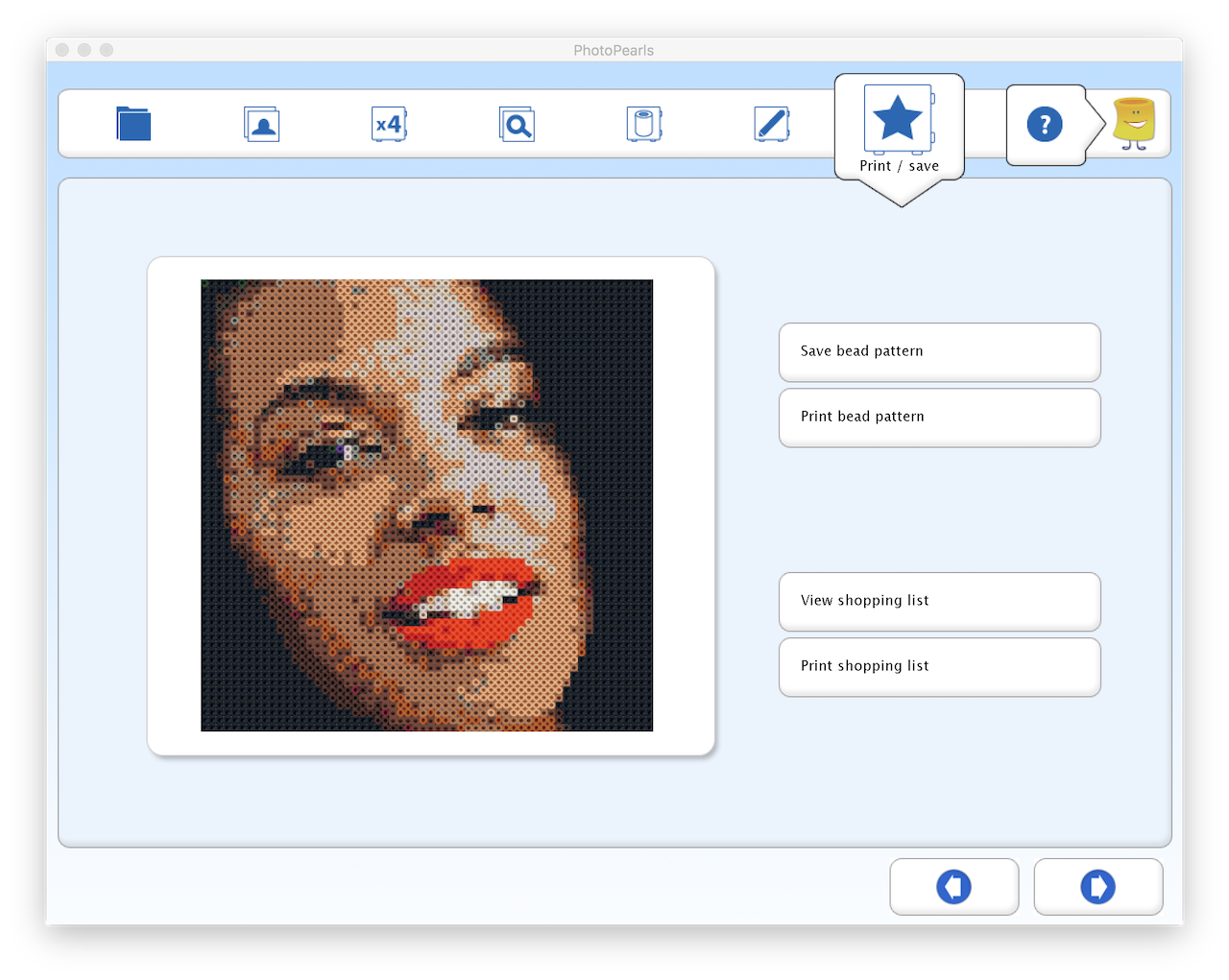 When you´re finished editing, click the "Save bead pattern" button to save your changes.

Click the "Print bead pattern" button to print your pattern.